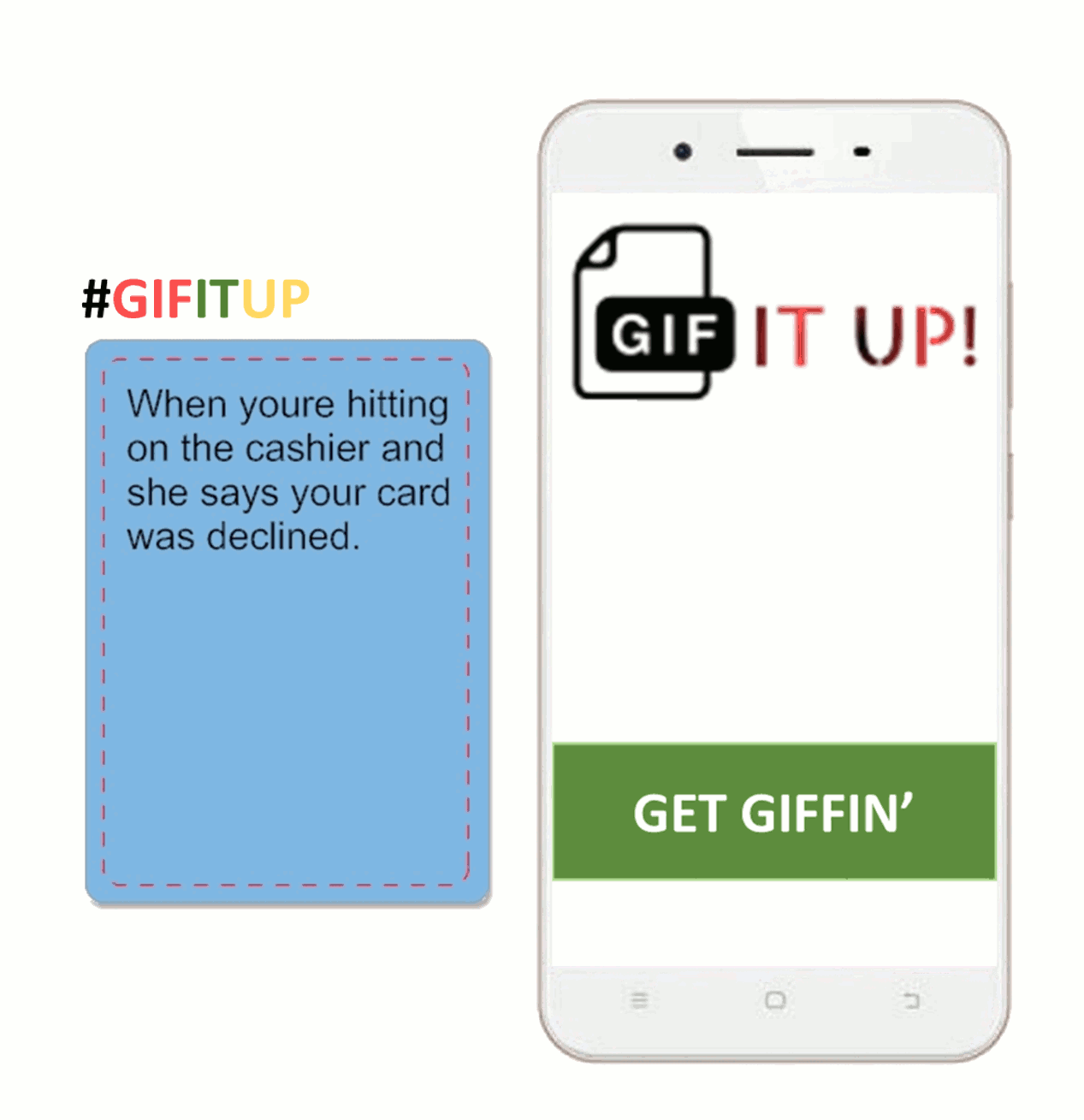 Expect the Unexpected



What's funnier than a well-timed GIF and a snarky one-liner?
GIF IT UP! is a game where players match hilarious captions with GIFs from the net to create endless combinations.
After a few rounds conventional card games can get repetitive -GIF IT UP! is different!
GIF IT UP! incorporates a dynamic, intuitive App (iOS & Android) that pulls hilarious and random GIFs from the net, making an unforgettable and completely unique experience every time!
GIF IT UP!
Match random GIfs &
hilarious captions